Family Owned
Apecs Investment Castings is a family owned and run business now approaching its 50th year of operation based in Melbourne, Australia.
Founded in 1963 by Anthony (Tony) and Ann Eccles to provide a quality, precious metal castings service to the jewellery industry.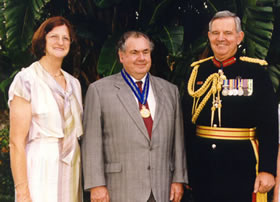 The present CEO is Tony's daughter, Christine, a qualified jeweller, who with her husband Gary Lunt, for many years Chief Technical Manager, control the everyday management of the business.
Christine and Gary's daughters Annie and Genevieve are also now part of Apecs.
Annie is a qualified jeweller and as such is the third generation jeweller of the family.
Annie and Genevieve are the two principal casting operatives, with Genevieve also a CAD designer and operator.

During the last 40+ years the development of precious metal alloys specifically designed to produce quality jewellery castings has been the primary objective of Apecs Investment Castings.
From the early years Tony developed gold and silver alloys to improve the quality of cast metals available particularly 9ct Silcalloy yellow gold and the Bright Silver, tarnish and firescale resistant alloys.
CAD CAM Design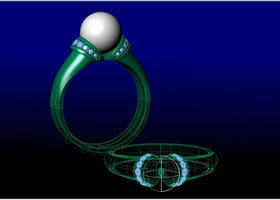 From the beginning Apecs has always been innovative, leading the industry in many aspects but certainly being at the forefront of technological advances.
Apecs has embraced technological advances in the jewellery industry brought about by the use of High Frequency induction melting of metals, computer 3 dimensional drawing and laser light growing of designs.

Today Apecs offers many services, from design concept, computer drawing to a completely finished piece of jewellery…. and any part thereof.

QUALITY with SERVICE. APECS THE PEAK OF PERFECTION